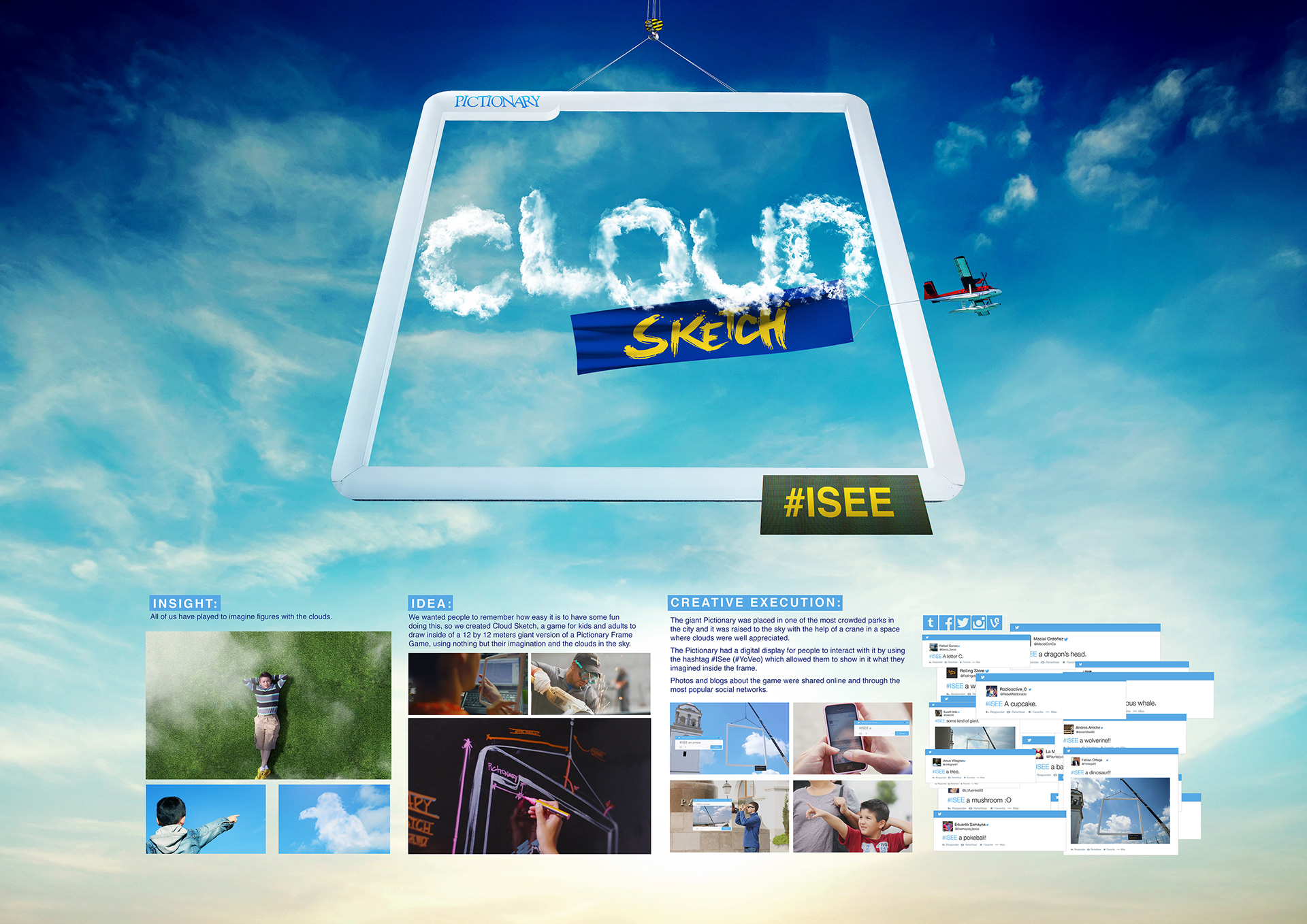 All of us have played to imagine figures with the clouds.
We wanted people to remember how easy it is to have some fun doing this, so we created Cloud Sketch, a game for kids and adults to draw inside of a 12 by 12 meters giant version of a Pictionary Frame Game, using nothing but their imagination and the clouds in the sky.
The giant Pictionary was placed in one of the most crowded parks in the city and it was raised to the sky with the help of a crane in a space where clouds were well appreciated.
The Pictionary had a digital display for people to interact with it by using the hashtag #ISee (#YoVeo) which allowed them to show in it what they imagined inside the frame.
Photos and blogs about the game were shared online and through the most popular social networks.
Todos hemos jugado a imaginar figuras en las nubes. 
Nosotros queremos recordarle a las personas lo fácil que es divertirse haciendo eso, es por ello que creamos Cloud Sketch, un Pictionary gigante para que grandes y chicos puedan dibujar usando las nubes en el cielo. 
Nuestro Pictionary tiene medidas de 12 por 12 metros, y lo ubicamos en lugares donde las nubes puedan ser apreciadas y nos sirvan para jugar.